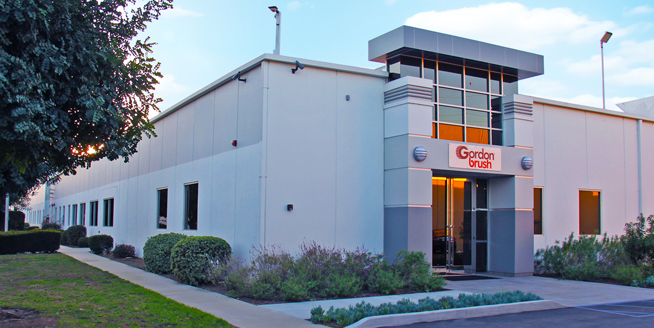 Gordon Brush Mfg. Co., Inc., is a private company that has a rich history as an American manufacturer of brooms and brushes. Established in 1951, Gordon Brush® includes two brands whose origin dates back to 1855 and 1897. All told, the Company's seven brands manufacture over 15,000 standard, specialty, and custom brooms and brushes for industrial and commercial applications and customers world-wide, in its 183,000 sq. ft., state-of-art, ISO 9001:2008 certified, manufacturing facility in the City of Industry, CA.

This means we can ensure your order meets our stringent quality standards each and every time. We offer more than 2,000 standard brushes - and can modify or custom manufacture any brush to meet your unique specifications. We offer brushes made out of virtually any material including brass brushes, nylon brushes, natural bristle brushes, and more.

Our turnaround times set us apart from the rest. Because we're based in the U.S., we can offer same-day shipping on over 2,000 standard brushes. And we can deliver specialty or custom brush quotes at lightning speed - in one business day or less. Whether you need a standard brush or special / custom brush, you can count on Gordon Brush® for bigger, better brush ideas.
Contact us today for your custom brush manufacturing such as medical brushes, esd brushes, anti-static brushes & more!