3 x 7 Row .020" Nylon Bristle and Plastic Handle Scratch Brush Kit
Part Numbers in Kit: 21N-020W-RED, 21N-020W-WHT, 21N-020W-BLU
This plastic toothbrush style scratch brush has a handle designed with finger grips, which is bent at an angle to allow knuckle room and prevent hand scraping.

Polypropylene Floor Broom - For Average Surfaces
Available in 18", 24", 30", 36" Lengths
Part Numbers: Speed Sweep-RWB18; Speed Sweep-RWB24; Speed Sweep-RWB30; Speed Sweep-RWB36
This Steel-Backed Floor Broom Head - For Average Surfaces has straight polypropylene bristles that will not mat or tangle while sweeping a variety of debris.
The brush is not harmed by water, chemicals or grease and is extremely long wearing.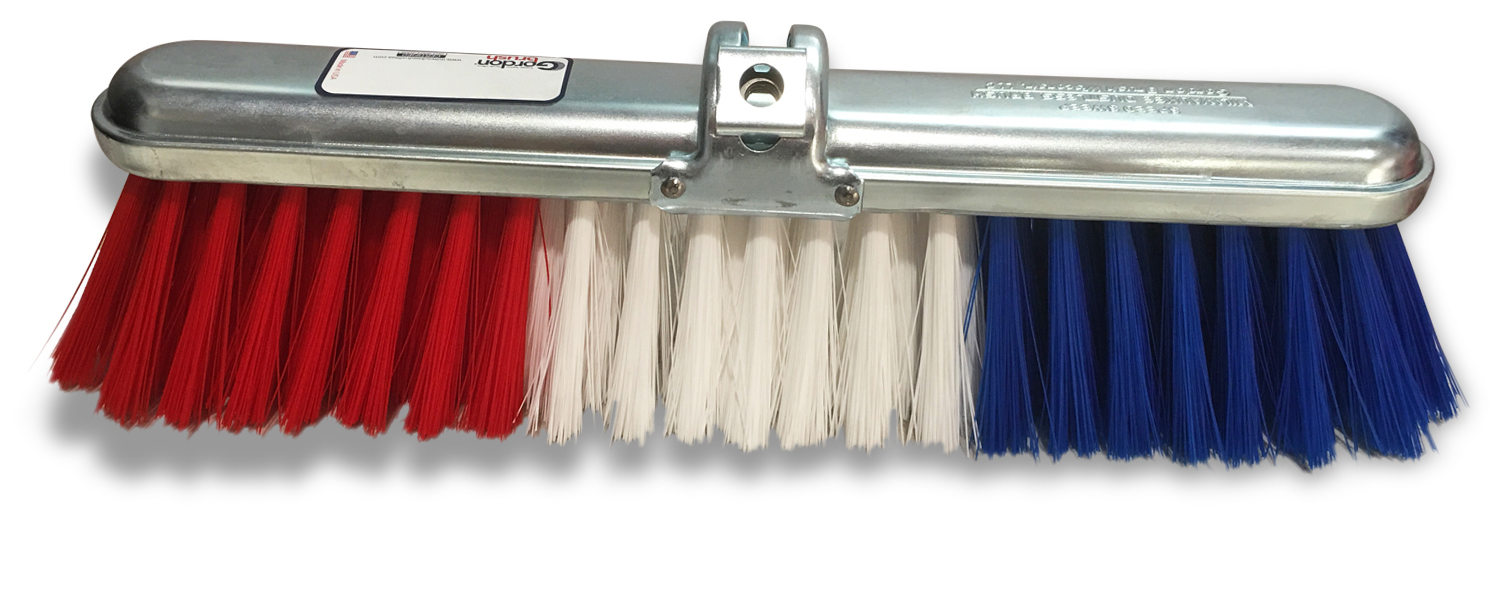 The FootMate® System - Red/White/Blue
Part Number: FM-RWB
FootMate® System is a complete foot care system for cleaning, soothing, stimulating, and massaging your feet every time you shower or bathe. FootMate's wide, gentle inner brush massages your tender soles, while stiff outer bristles smooth rough skin and calluses, and stimulate circulation. The contoured bristles create a stimulating massage and extra cleaning power for both the bottom and sides of your feet. With circulation simulated, your feet will feel great. It's the ultimate foot massage - and the perfect way to pamper your tired, aching feet.